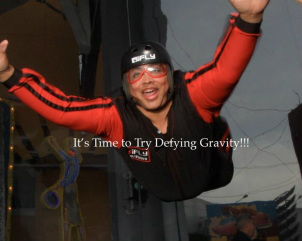 Ray is a gifted Singer/Songwriter, Trainer and Motivational Speaker who inspires Young Adults and Professionals to recognize their hidden gifts and put them into action towards reaching their goals.

His unique understanding of human potential can be traced to his 25 years of experience in the Young Adult Services field. The last 19 of those years he spent designing, developing, and implementing programs and businesses that focused on helping individuals to set and achieve goals that add significantly to their lives.

After graduating from Ohio State University with a degree in Psychology, Ray began working as a live in counselor at a Boys home in Columbus, Ohio. Following a year of encouraging young men to go after their dreams, Ray decided he needed to do the same. Music was calling him, so he packed up everything he owned, sold what he could not fit in his car, hopped on Interstate 40 for four days and landed in Los Angeles.

After modest but impressive success in the music business, Ray found that while music was his gift, it was not necessarily his WHY. Someone once said. . . "there are two significant times in a person's life "the day they were born and the day they figure out why." Ray then began finding ways to incorporate his gift of music into many aspects of his life and business. Writing and singing songs at weddings (including his own), as part of his training's, at corporate functions and in ways that served as marketing tools for his businesses, Ray maintained and developed his performing chops while following his gifts in pursuit of his passion. Ray now uses his gift of music as a tool to carry out his passion of helping individuals to realize their full potential.

---
"There are three types of people in this world. There are Dreamers, there are those who live within the confines of someone else's reality and there are those who find ways to make their Dreams their Reality!"
~ r. howard

From Concept to Reality

---
(C) 2012 MotiveducationalMedium